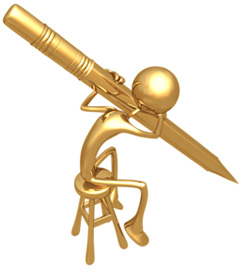 I came across this article today "The Double-Edged Sword of Social Media" . I thought it worth referring to here on my blog as it addresses a number of the fears and concerns that businesses have about opening themselves up on Social Media.
There is recognition that people are not attracted to corporate Twitter accounts offering purely business advertising, but a natural fear about opening up the ability to Tweet in the company name, to employees.
Rather than shy away from the fantastic opportunities Social Media offers, or dive into it without proper consideration and suffer the consequences, Ford have taken a simple but considered approach. Their 5 Social Media guidelines that they set internally and published online, are worth sharing. Nothing that we don't already know but summed up into a simple set of guidelines that should be at the heart of all our Social Media activity.
1.    Honesty about who you are
2.    Clarity that your opinions are your own
3.    Respect and humility in all communication
4.    Good judgment in sharing only public information – including financial data
5.    Awareness that what you say is permanent