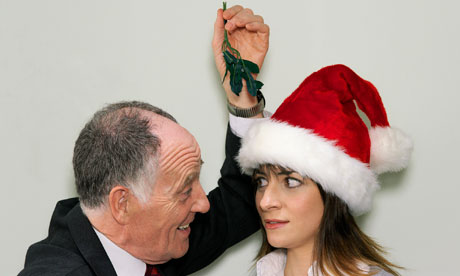 This time last year I was sat at the Christmas party of my Employer, feeling slightly detached from all the whooping and partying going on around me as inside I knew that after 8 Christmas parties there, this would be my last. While I have been running my business since the end of the summer 2010, it wasn't until early 2011 that I finally said my goodbyes to the safety of employment and made my business my full time job. This blog focuses on what I've learnt during this last year.
My first year in self-employment. What I've learnt.
1. I can do it! When I told myself there's no reason why I can't make a success of "going-it-alone" I was right. Yes there's a learning curve with accounts, tax, networking, contracts, bank accounts etc. but each thing, when approached with an open mind, is actually far less onerous than you would expect. I started with a Business Link Introductory Course to starting your own business and this was a huge confidence boost as I realised that all these things that I feared, I actually already knew. It's often the fear of something that puts us off, but dive in and you'll realise it's not so difficult after all!
2. Social Media is way more social than I ever knew. I've always been a strong advocate that Social Media, used correctly, is a great tool for business growth, marketing, research, communications etc. but I had no idea how valuable the connections I made would be as friends, companions, colleagues. Having this network around you of people that know you, meet you, care about you and believe in you, cannot be under-estimated when you are working alone.
3. Sometimes it takes time to realise your USP. In the many business courses I've attended through the years, right back to A-Level Economics at school, there was always talk of your USP. Your Unique Selling Point. Without doubt at the beginning of running this business I wasn't altogether sure what mine was! I knew I was offering something people wanted, I know I was getting good feedback but others were doing this too. What made me unique? A year on I can say I know. It's me, my style, my personality, my background, my experience. I am a person offering a service but all the things that I know, I share, and the way I approach my business are the very things that make what I offer have it's very own USP.
4. Choose your name carefully. At the start of this business I was advised to have a name that "does what it says on the tin". White Social Media: it has my name on it and what I do – Excellent! Well yes and no. It meant that when people saw my company name they had a strong heads up on what I was offering and it's been a great way of letting people know about me. However, the more observant of you will notice that you're reading my blog on a new website: The White Approach. Doing what it says on the tin is great, unless the contents of the tin change… My new name incorporates my USP – my approach, my style, who I am – along with my name, but in this case it's not so restrictive and allows me to evolve and grow.
5. Businesses are losing a huge raft of talent by being inflexible to working parents. I didn't set out to be self-employed. I went from Senior Manager, to part-time Senior Manager after having my son. This was accommodated but never loved by my Employers. A bum on a seat for 37.5 hours was always considered more valuable by most, than someone who achieved twice as much in half the time. I looked for other employment – lots of interest in me and several job offers, but only for 37.5 hours, plus. Thanks but no thanks. I refuse to be penalised for wanting to put the time in to bring up a loved, educated, happy child. But Wow! It wasn't just me. This year I've met HUNDREDS of fabulous women who are running their own businesses successfully. What an eye-opener. All this talent, entrepreneurial-spirit and ability being cast aside by businesses for not fitting into a certain box. What a shame and I wonder whether this is something I will see changing in my lifetime or whether being a parent and an employee will never be happy bed-fellows?
6. Know your Strengths. Ever done a SWOT? I did one on myself – Strengths, Weaknesses, Opportunities, Threats. After a year in business I know more about myself than I ever did. I know where I do well and what I enjoy. I also know the areas I'm not so strong on. No-one is good at everything but Step One is recognition of all of these areas, Step Two is strengthen the weaknesses and minimise the Threats, and Step Three is to use your strengths and build on the Opportunities! For my Step Two I have a Training Day booked in on the second week of the New Year. And for Step Three I have been working hard on a new partnership that I hope to be able to announce early next year too. A really positive development for the new Project Delivery area of my business.
 7. Be Brave. Those of you who have been following my journey from the start may have read before my blog: "Are you Brave?". I know from the feedback I got that a lot of you related to this and it was great to be able to touch so many people by being able to share so openly how I felt. I think back then a little part of me thought "Phew, I've done the brave bit, now onwards and upwards". Oh no, not at all! I've learnt that running your own business you have to be brave every day! Having never spoken in front of an audience before, this year I have spoken at networking events, run workshops at training days, and spoken at conferences. Absolutely terrifying at times, but with every yes, and every success I get that little bit stronger and braver.
8. I love delighting people! It's important in any line of work to find what gives you satisfaction and then try to find more of it! For me it's delighting people. I like to work with people, help people, share knowledge with people and then see the frown lines disappear, see the lights switch on in their eyes and hear from them about how they feel inspired, motivated and educated by the work I've done with them. It's wanting to take this and make sure it's carried through that has made me extend my business services this year to ensure that people are not left with a plan that they are then too busy to carry out, but through support, management and good old-fashioned hard work I can make sure the plans are seen through and delivering rewards as soon as possible. On-going delight, that's what I'm after!
And so to the end of 2011. My first year running my own business. There have been many, many highs, some lows, but a great sense of learning and achievement.
If you're reading this having come across me for the first time, then Hi and Welcome! I hope something here connects with you and if you're thinking of running your own business then, think long and hard, plan well and good, then deliver something great, and most of all believe in yourself.
If you're a regular reader of my blog then thank you! I value your support, business and friendship this last year. I intend to make my 2012 bigger and brighter, and I wish that for you too.
And to all of you, I say, thank you for reading my blog and I wish you and your families and friends a very Happy Christmas!